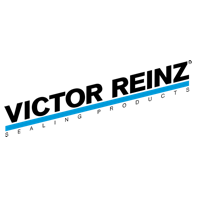 Victor Reinz (Germany)
The Reinz Company was founded in 1920 and renamed Victor Reinz after being acquired by Dana Incorporated. As an original-equipment manufacturer and aftermarket part supplier, Dana delivers innovative sealing technologies of the highest quality under the brand name Victor Reinz, such as gaskets, heat shields, and sealing products in the areas of motors and exhaust.

Dana serves three primary markets: passenger cars, commercial trucks, and off-highway equipment with OE and aftermarket parts. With 36,000 employees working in 33 countries, Dana Incorporated's 2018 turnover was 8.1 billion USD.
Victor Reinz Products
Gasket / Sealants : Cylinder-Head Gaskets & Bolts, Sealants , Oil Seals , Valve Stem Seals , Valve Cover Gasket , Manifold Gasket