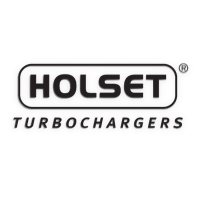 Holset Turbocharger (U.K.)
Founded in 1952, Holset (also known as Cummins Turbo Technologies) is part of Cummins Inc. and it initially designed and manufactured various heavy-duty engine components such as vibration dampers and couplings. With the rise of commercial diesel engines, Holset started manufacturing turbochargers for medium to heavy-duty diesel engines. Cummins Turbo Technologies has headquarters in both England and the U.S. and has 6 manufacturing plants worldwide. Cummins Incs. reported sales of over $20 billion in 2017.

In addition to being used in Cummins brand engines, Holset turbochargers are also used as OE by Volvo, Iveco, Scania and many others. Holset has set the standard for turbochargers worldwide and they allow the engine performing at top efficiency while optimizing fuel efficiency.
Holset Products
Engine Management Systems : Turbochargers (light-duty, medium, and heavy-duty diesel engines above 3.0 Litres)